The Platinum Queen shot to stardom on Wednesday with a scintillating performance in the Alice Keppel Stakes at Glorious Goodwood. Many at Musley Bank will not have witnessed a filly with more natural speed than she.
As her brilliance represents the future of the yard, it is important to appreciate and reflect upon the Musley Bankers of years past. This week, we thought we would withdraw from the hectic heights of the flat season, and focus in on some of our ex-racers.
Some of the animals below were terrific racehorses, others less so; but what this article hopefully helps highlight is that there is a life for these thoroughbreds after racing. We must, at this point, say a huge thank you to everyone who got in touch with their stories and pictures. Without you, this feature would not have been possible. We do hope you enjoy…
Growl (retired 2020)
Lives with: Virginia Rider (Maidstone, Kent)
Age: 10
Racing Summary: Growl won on four occasions for RF Racing from 42 starts. Amassing £387,229 in career prize money, his racing highlight was finishing second to The Tin Man in the Gr.1 British Champions Sprint at Ascot in 2016.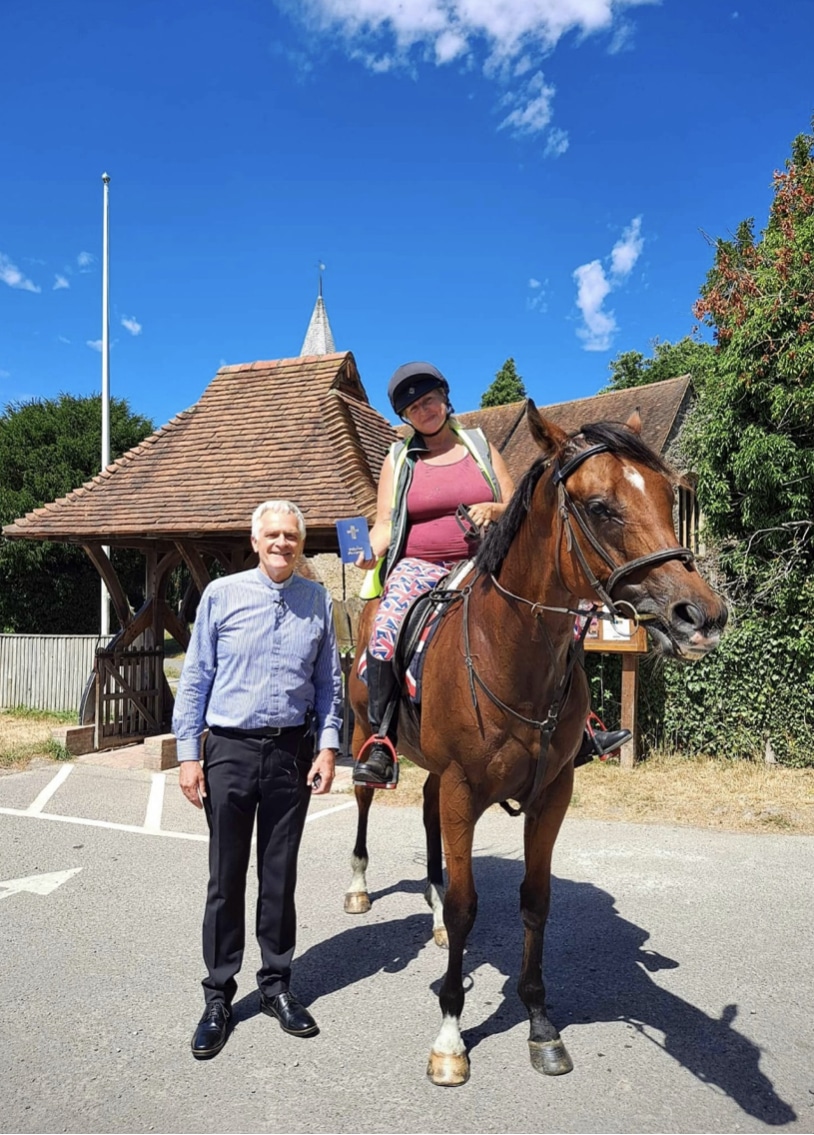 Virginia has had Growl since October 2021 and has been training him since to be an endurance horse. She has started his career at a low level so as to give his sprinting muscles plenty of time to adapt to the different discipline. Virginia describes him as, 'an absolute gentleman in every way,' apart from when he's asked to share his food with his fellow ex-racer paddock mates. He is pictured here on a recent pilgrimage to Canterbury that he and Virginia completed together.

Unapologetic (retired 2021)
Lives with: Robyn Hale (Northallerton, North Yorkshire)
Age: 5
Racing Summary: Unapologetic ran a total of 10 times between June 2020 and May 2021. She broke her maiden on her penultimate start under Connor Murtagh on the all-weather surface at Kempton Park.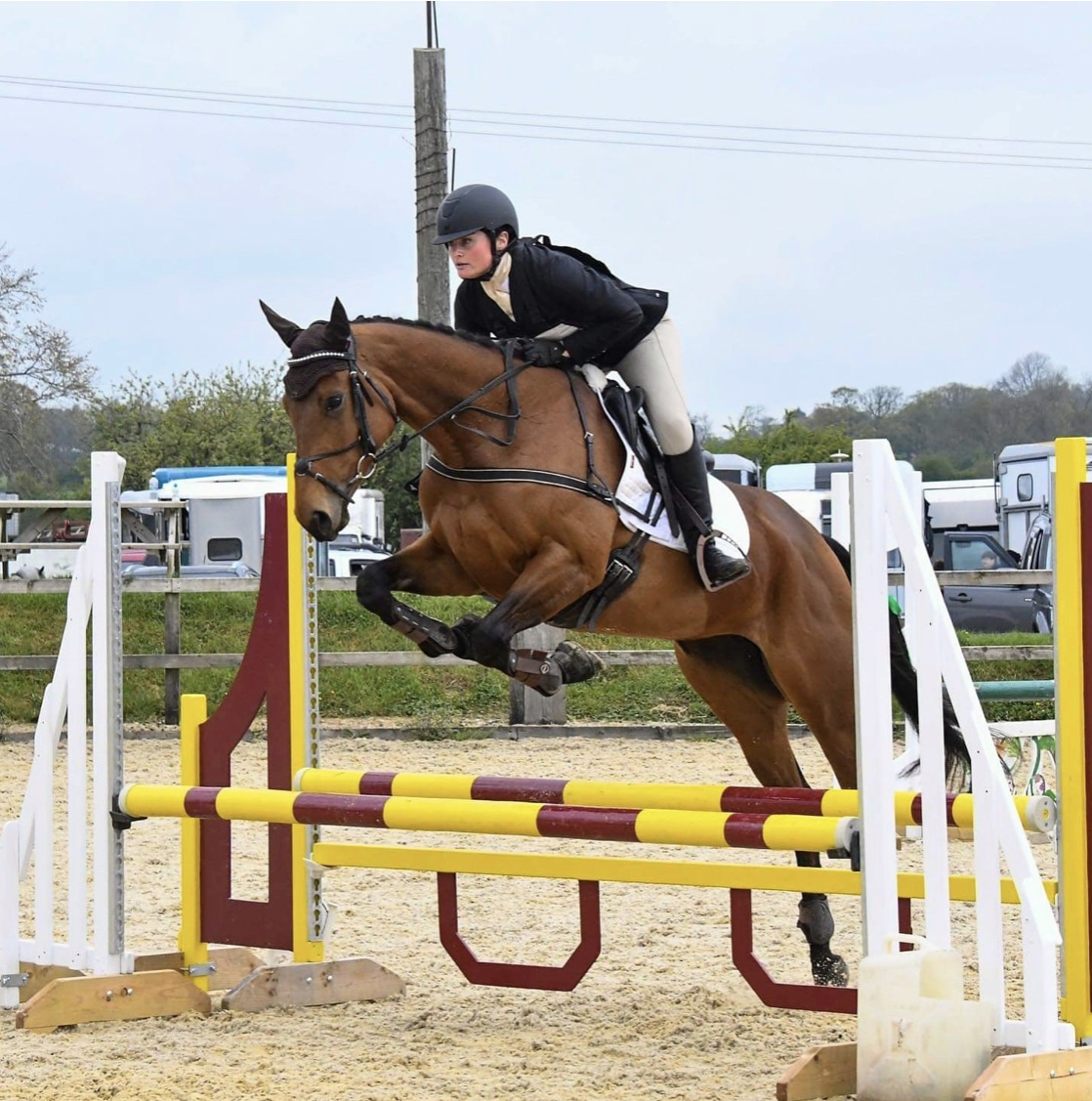 Robyn has had Unapologetic since the November of last year, in which time she has been re-training her to be a one-day eventing horse. Robyn describes her as a, 'fantastic mare who is really starting to come into her own.' Answering to the names 'Una', 'Bhuna' or 'Spooner', napping in her stable is said to be her favourite activity! We see her here with Robyn at her first One Day Event in May.
Stateside (retired 2010)
Lives with: Charlotte Martin (Stokesley, North Yorkshire)
Age: 17
Racing Summary: Across four seasons, Stateside ran 19 times over trips ranging from 7f to 1m4f. Her best season came in 2009 where, from seven starts, she placed three times and won two on the bounce at Ayr and Hamilton respectively.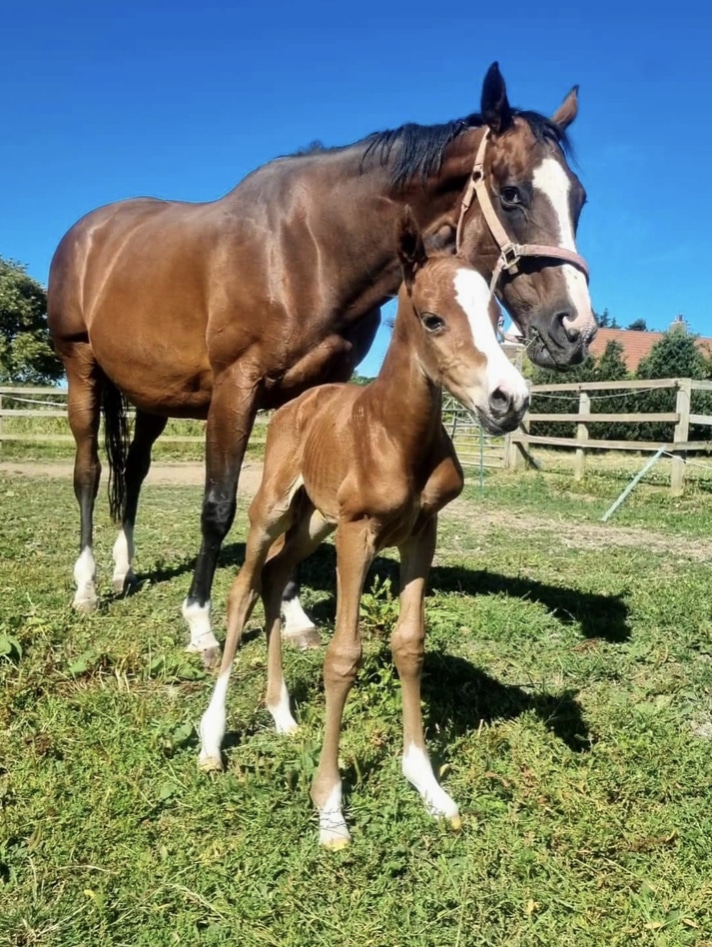 Stateside has been with Charlotte since 2010, when she was just 12-years-old and the mare five. Effectively growing up together, they enjoyed plenty of shared success, winning numerous titles in county level showing, partaking in numerous eventing and riding club championships, as well as competing in advanced level dressage and showjumping (up to 1m 20cm). 'Tatty' as she is known, is now happily retired and has recently given birth to a throughbred foal by the once Bryan Smart trained Firestick. Charlotte thinks her mare is, 'wonderful in every possible way'.
The Cooler King (retired 2021)
Lives with: Hayley Reader (Essex)
Age: 4
Racing Summary: The Cooler King sadly only ran once (as a two-year-old) for Musley Bank. He clocked a fast time at the breeze-up sales in Spring 2020 – earning a purchase price of £50,000 – so it was a shame that he was unable to reach his obvious potential. He finished fourth of seven on his only start.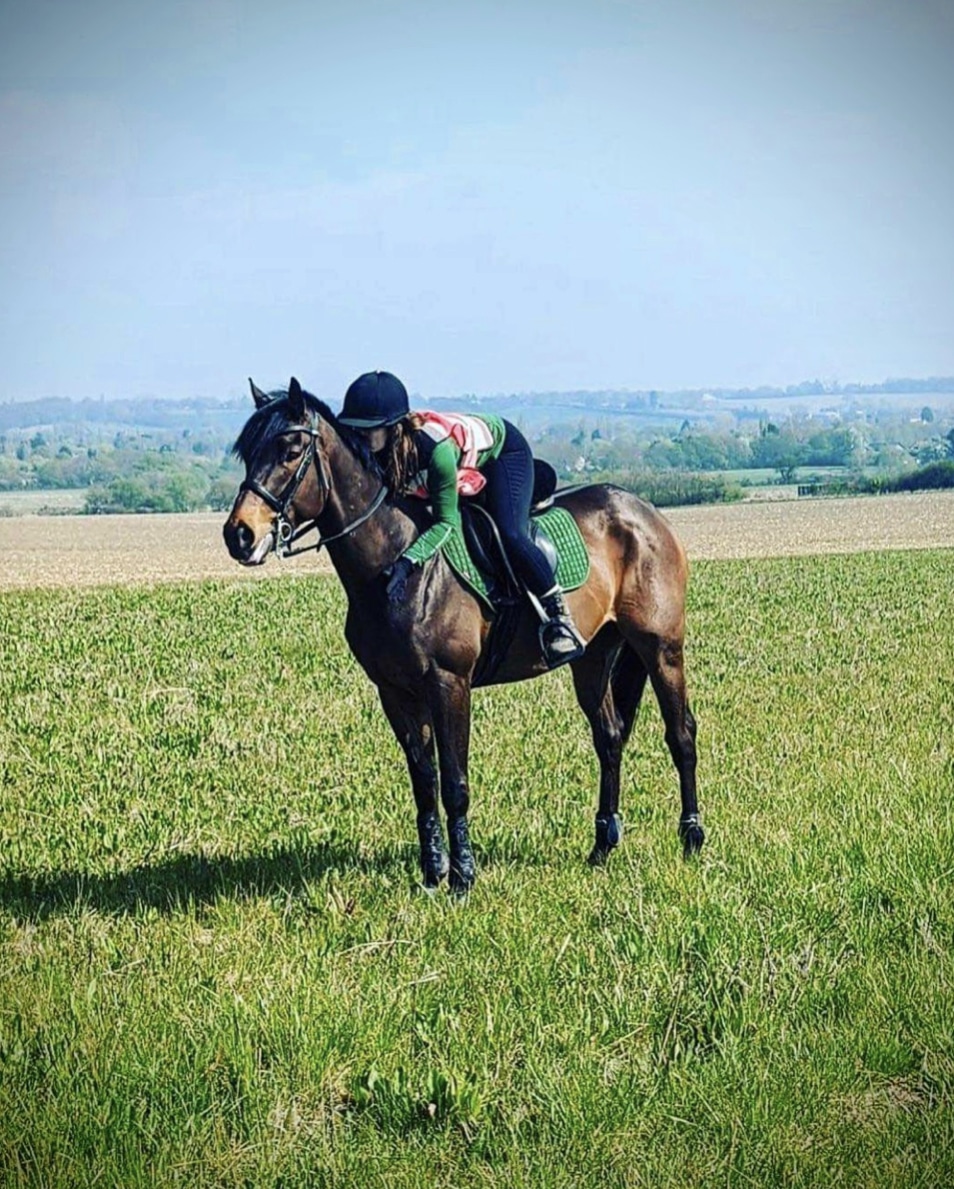 This lad has been with Hayley since October 2020. Currently a happy hacker, 'King' has completed sponsored rides and fun hunts since being relocated south. Hayley describes him as, 'an amazing horse, who's very loved'. She hopes to event the little horse one day at the shows local to her.
Luis Vaz De Torres (retired 2020)
Lives with: Keeley Janye Campling (Scarborough, North Yorkshire)
Age: 10
Racing Summary: Luis Vaz De Torres thrived on his racing and ran a total of 56 times across the summers and winters of seven seasons. He won ten of these contests (including a win on debut), was second in three and third in ten. Purchased for just £21,000 at the breeze-ups, he provided his owners Lets Go Racing with many happy days at the races.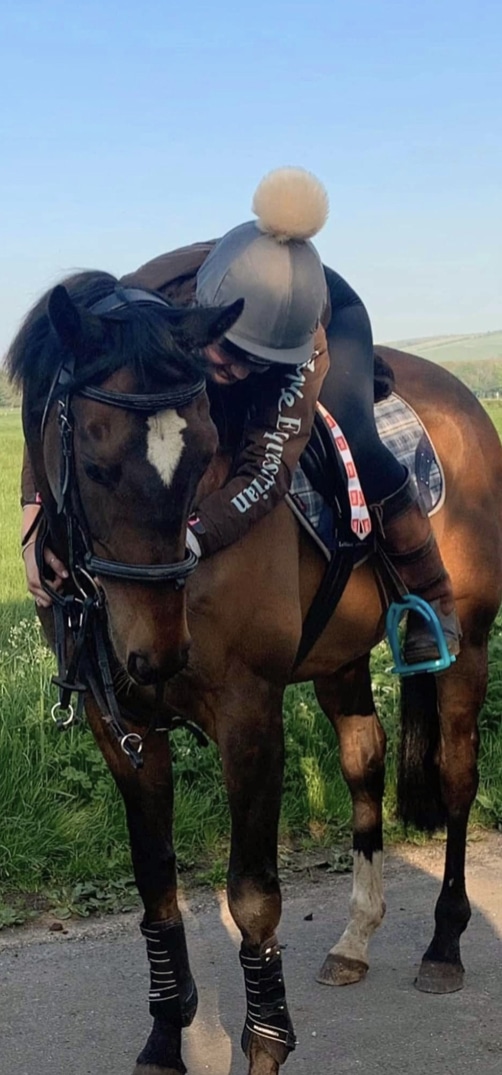 LVDT has been in Keeley's care since March 2021. She asserts that she has, 'loved every second I've spent with him'. Known as the Labrador of the yard, Luis is forever on the hunt for treats and/or attention. Speaking of treats; he receives the physio every month and often goes on long 'picnic hacks' – where he's allowed the munch at the long grass as he walks through it. Keeley has recently done some 'big boy work' with him in the arena – with the intention of one day aiming him at some showjumping and dressage competitions.
Another Touch (retired 2020)
Living with: Lizzie Blamire (Cumbria)
Age: 9
Racing Summary: Achieving a peak rating of 104, Another Touch was a very good miler for Musley Bank. A Listed win at Pontefract in 2017 was perhaps bettered by a terrific run of three all-weather wins between November '19 and January '20 – all under Barry McHugh. He had enough class and soundness to travel out to Meydan in 2018, where he ran creditably without placing.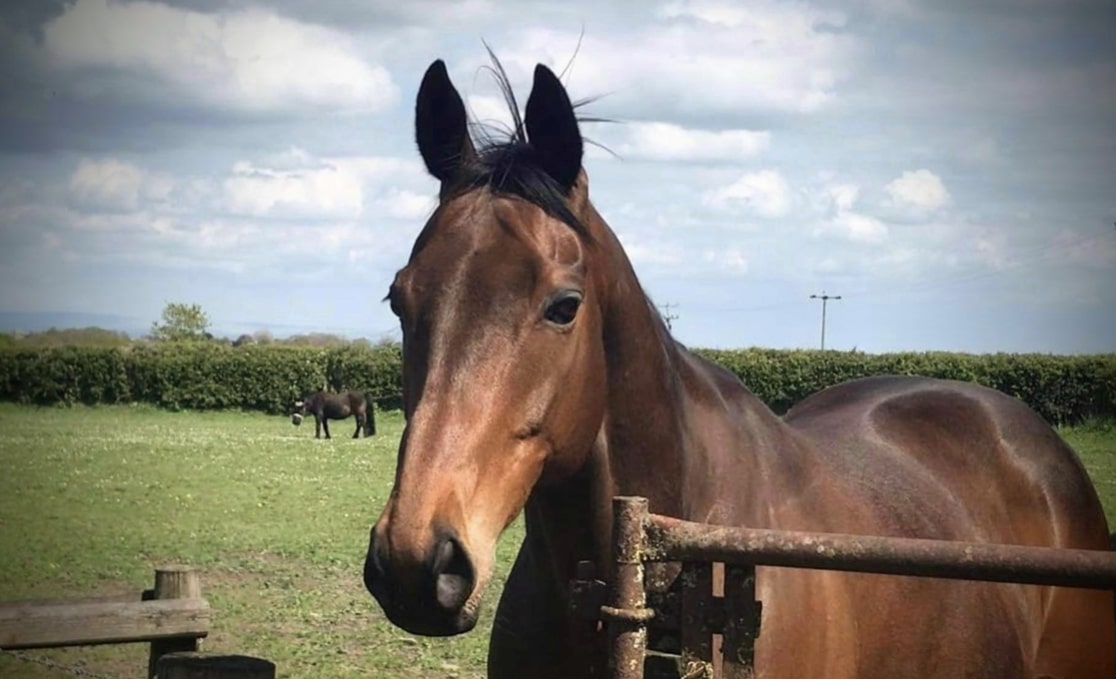 Another Touch has been with Lizzie since August 2021, since which the horse has enjoyed plenty of down time, broken up by a few hacks around Lizzie's local farm tracks. Her plan is to keep him in this routine until the new year, after which she has ambitions to show him and possibly do some dressage. She describes the horse as, 'a gent who is doing really well'.
Powerful Society (retired 2020) 7yo
Lives with: Catherine Price Williams (Norfolk)
Age: 7
Racing Summary: Powerful Society won a Nursery Handicap and a Claiming Stakes for the yard in 2017. She ran a total six races that season before being taking to Tattersalls' Autumn Horses-In-Training Sale. After that, she ran on the flat and over hurdles for a succession of National Hunt trainers – most notably running her final race under the license of champion trainer Paul Nicholls.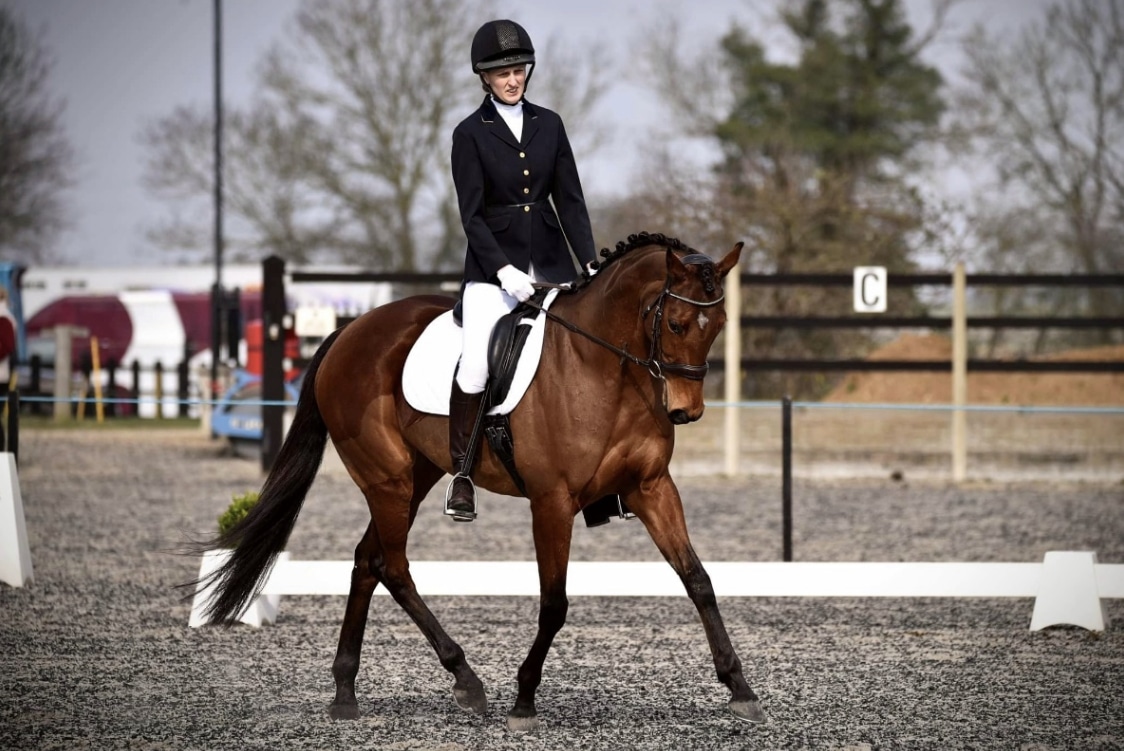 Catherine has had this mare since April 2021 and has re-trained her in the disciplines of dressage and cross-country. Opinionated, but willing to please, Catherine remarks how the mare, 'really enjoys her new job', and how, 'her favourite thing is to paddle in a river – she's obsessed with splashing the water!'
Valery Borzov (retired 2012)
Lives with: Sam Mathers (Weston-super-Mare, Somerset)
Age: 18
Racing Summary: This sprinter came to Musley Bank in the winter of 2009 after enjoying four successful seasons with the late David Nicholls. It took a while for him to find his feet in his new surroundings, but in 2011 he was able to record two victories over 6f at Hamilton and Haydock. Both wins came under our then apprentice jockey Lee Topliss. He also placed twice in handicaps in successive years (2011 and 2012) at Glorious Goodwood.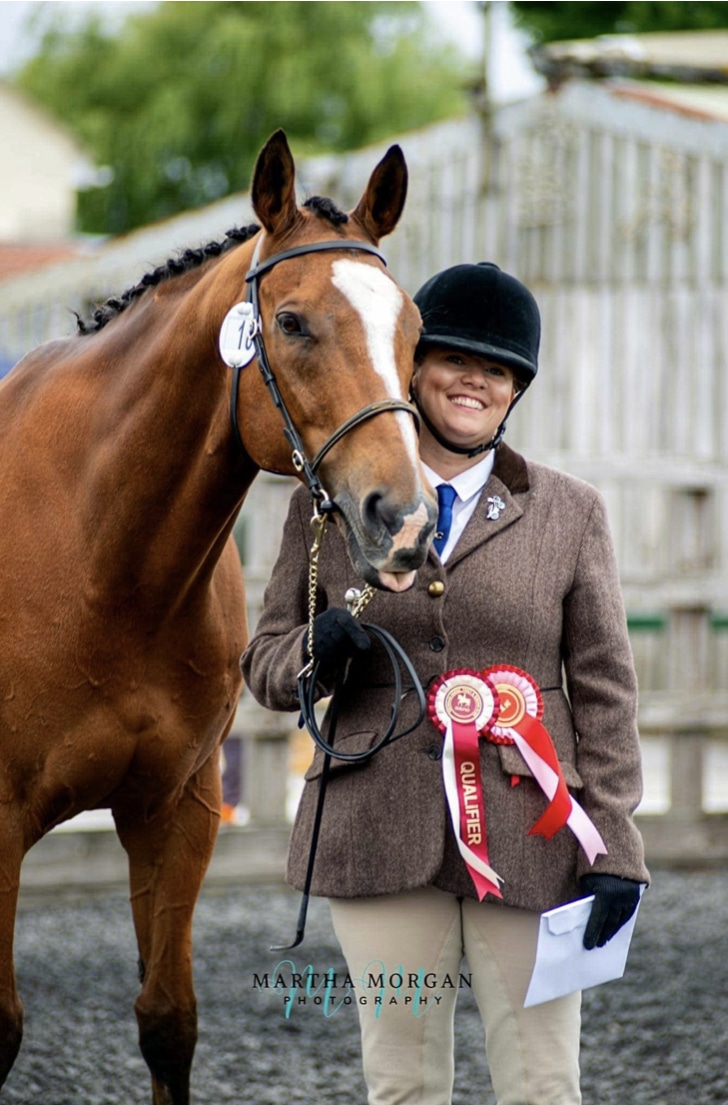 Sam has had Valery Borzov since July 2021 and has, since then, been doing plenty with him. Mainly hacking and schooling, the pair have recently qualified for the South-West Veteran Championship in hand-showing. Sam states, 'he has his quirks, is a character, but a lovely boy'. She also adds how people often do not believe that he is 18-years-old.