We hosted another fantastic Give and Gain Day at Musley Bank this week. A group of young people visited the yard to learn what it's like to work in the industry. They had a jam packed morning which obviously started with a bacon sandwich. They then had a tour around the yard given by our apprentice jockey and Take The Reins ambassador Adam McNamara.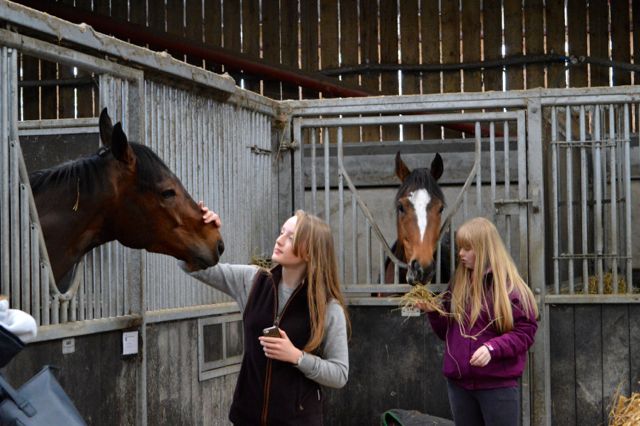 They were given a demonstration by our farrier Mike as he shod Birchwood.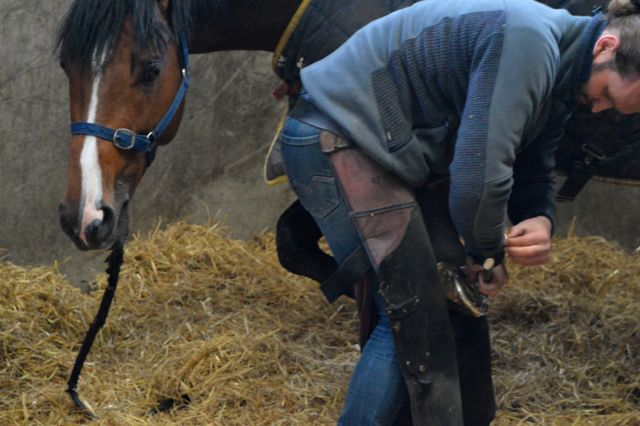 They also got to have a look at the treadmill as Mica Mika was put through his paces by Collin.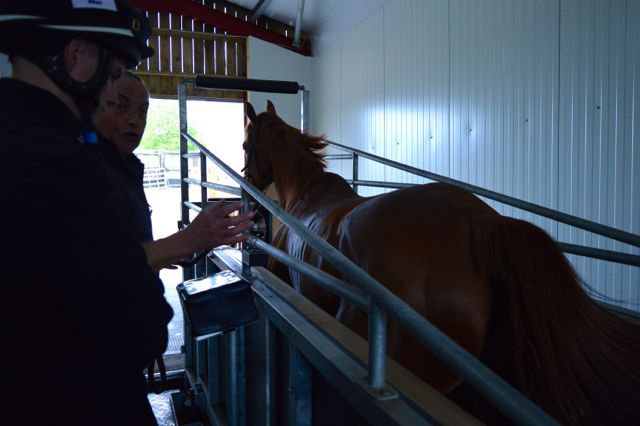 It was then time to head up to the gallops to see some of the horses working.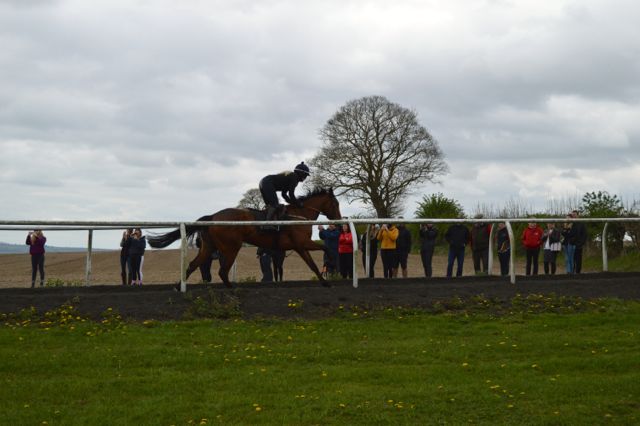 It was a great morning and it was fantastic to see the young people interacting with the horses. Last year as a result of this day two of those that came signed up the the Northern Racing College and we are hoping for more of the same this year.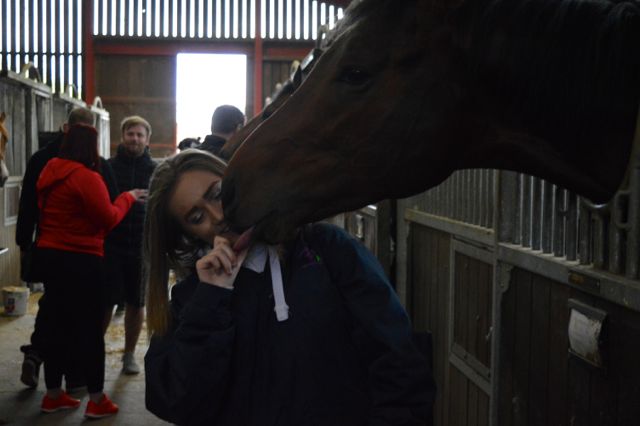 This day is part of a new partnership to encourage young people from a variety of backgrounds to get involved and work in racing. We've teamed up with Flying Futures who have links with schools across Yorkshire and Harrowells Solicitors are sponsoring the project.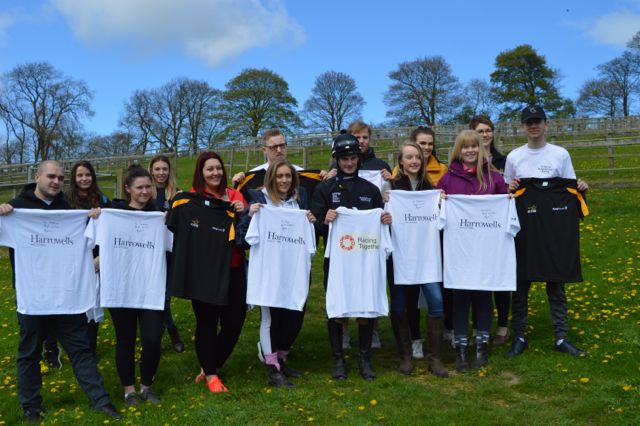 Apprentice jockey Adam McNamara we felt was an excellent ambassador for this project as he doesn't come from a racing background and didn't start riding until he was 13. He was terrified of horses but went with his dad when he wanted to start riding again. After a couple of times watching from the sidelines Adam got in the saddle and that's how his journey began.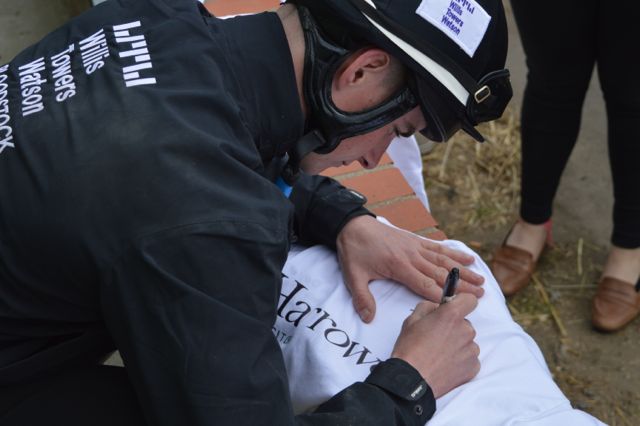 There will be other aspects of this partnership later in the year. We are going to invite a couple of young people to do work experience on the yard which will also involve living in the house with the lads. They will do morning and evening stables and get a real feel of what it's like to work with horses. Young people from around the area  will also get to visit a racecourse and do some volunteer work for the local community. What's great about this project is that the young people involved will perhaps never have been near a horse or visited a racing yard and it's not only about opening their eyes to the jobs available in the yard but across the industry as a whole whether it be groundsman, catering or event management.