A group on 15-year-olds visited the yard to learn more about the racing industry. Give & Gain Day is the UK's largest day of employee volunteering, organised by Business in the Community. We were approached by Racing Together to take part and we are glad we did.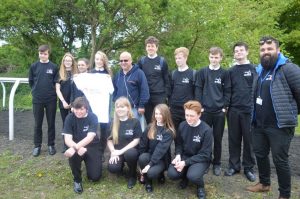 The young people hadn't had any previous experience of a racing yard and they got to talk to members of our team to learn how we look after the horses as well as what it's like to work in the racing industry. It was lovely to see them get so involved. They interacted with the horses and as you can see the horses appreciated the attention.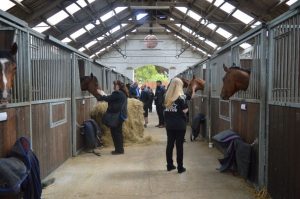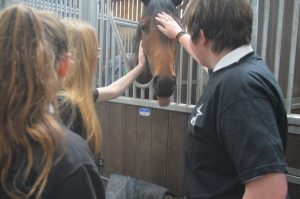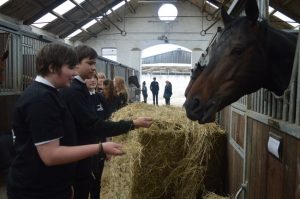 They were given a demonstration from Mike the farrier, a chat with Brian the vet and a demonstration by Colin on our treadmill. They also got to head out onto the gallops to see the horses work and they also had a chat with one of our riders Joe.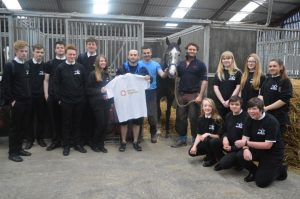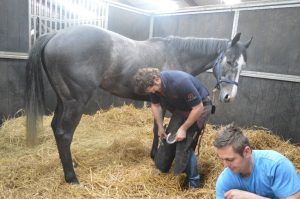 Joe studied at the Northern Racing college without having any previous experience of horses. He told the group 'I had never even fed a horse before I started the course.' He explained that it wasn't all about riding but that there are other jobs in the industry and that there are opportunities not just in the UK for work but once qualified there are jobs across the world.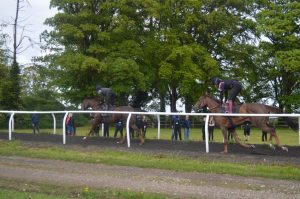 It was a busy morning and it was really nice to see young people engaging with our industry. Hopefully we have inspired some young people to think about a career in racing or at the very least want to have a day out at the races.