We are delighted to announce FCL Global Forwarding as our new horsebox sponsors. FCL are a global logistics company shipping freight across the world by road, air and sea. They are the perfect partner as they understand how important it is to make sure our cargo – the horses – get to and from the racecourse as safely as possible.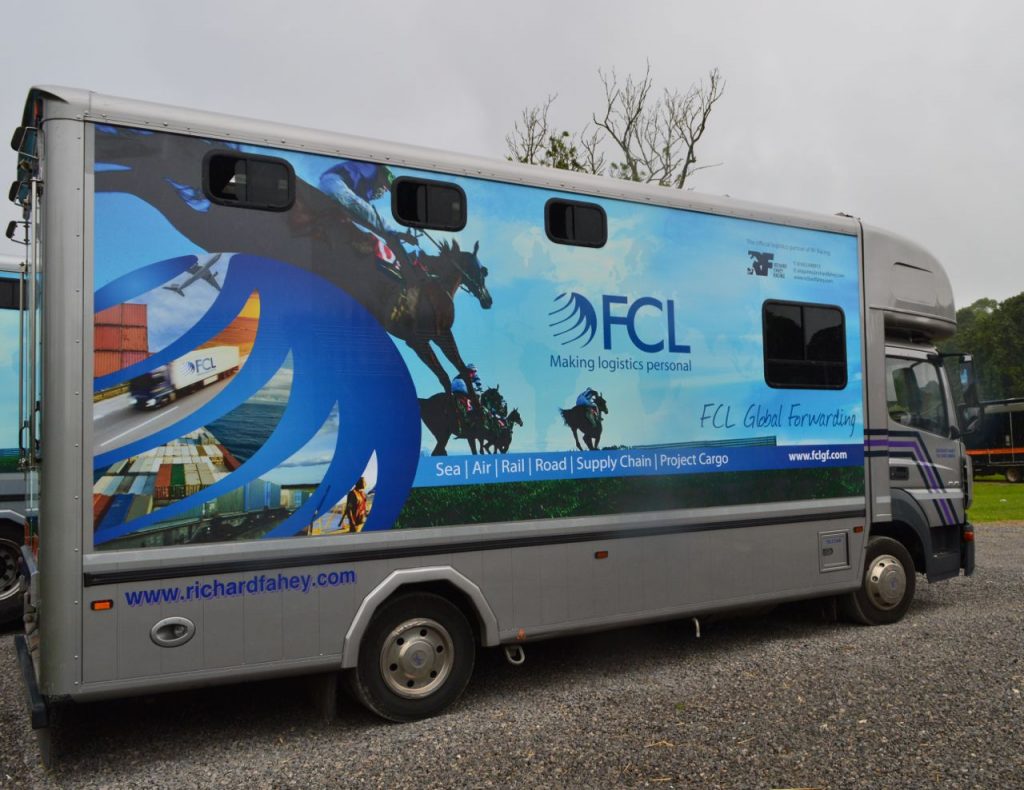 FCL Global Forwarding are sponsoring our 4 horseboxes and they will be easy to spot travelling up and down the country. Their brightly coloured design has really lifted what was before just another grey horse wagon.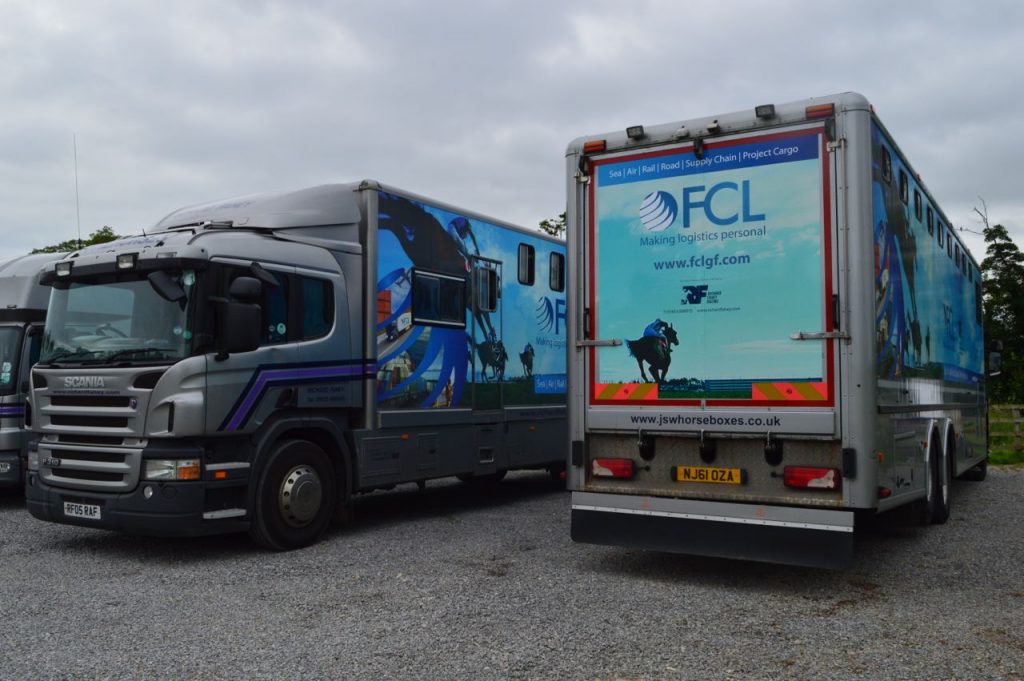 Our horseboxes are all different sizes, a 10 box, 7, 4 and 3. They average 650 trips a year and travel to racecourses across the UK, Ireland and France. Just over the next few days they will travel to, Epsom, Ascot, Newmarket, York and Chester.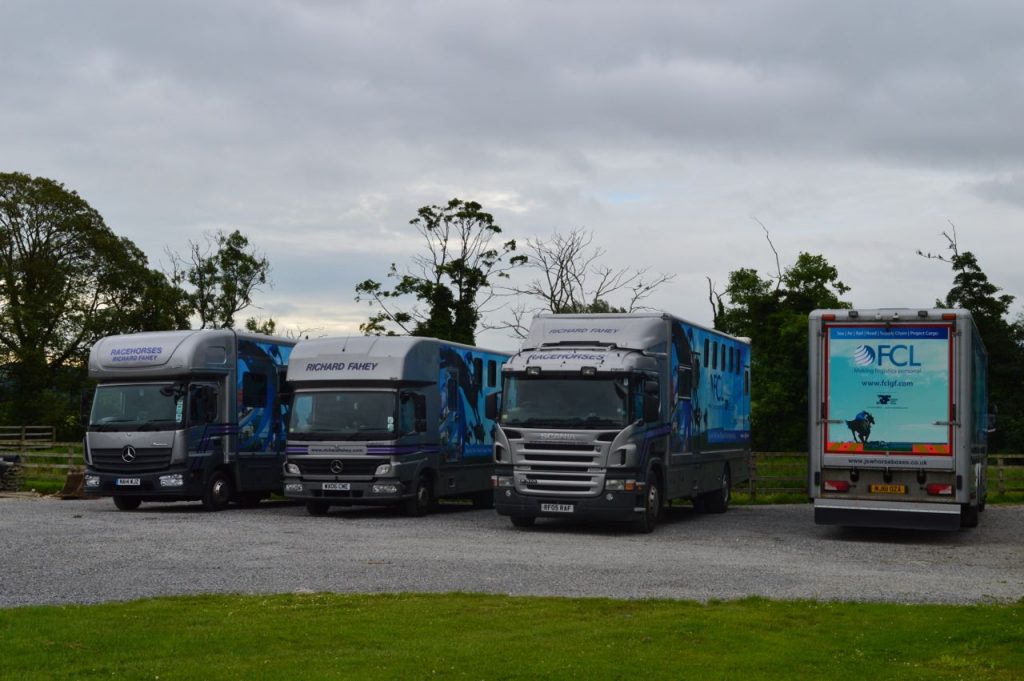 The partnership with FCL Global Forwarding has allowed us to upgrade our facilities at Musley Bank. We now have a dedicated horsebox park. This includes a new wash-off area to make sure the boxes are always spotlessly clean. We are also in the process of adding a new loading bay giving more room to load the horses.
We are delighted to have FCL Global Forwarding as our partner. If you would like more information on them visit www.fclgf.com