Gallops 
A mile long gallop. Stiff at the bottom and level at the top but is up hill all the way. Recently refurbished and kept in tip top condition. We also use mile long grass gallops that we use when suitable.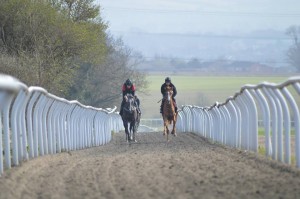 Indoor School
The indoor school means we can exercise the horses regardless of the weather conditions. Our horses also use it as a warm up before going out to work on the gallops.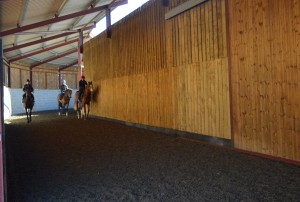 Horse Walkers
We have seven horse walkers which allow the horses to cool down after they have been on the gallops.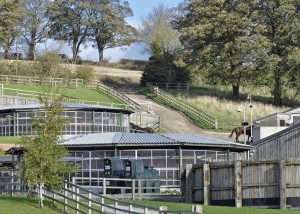 Treadmills
We have two treadmills. These are great for horses that can sometimes be keen. It's also a fantastic way to exercise horses that are coming back from injury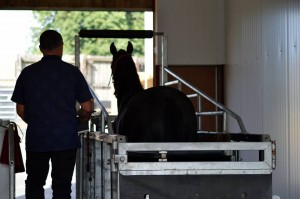 Spa
Horses go the spa for 25 minutes and it helps them recover from injury or a tough race. It works in the exact same way it does for humans, the bubbles help cool the joints and knees and keep the legs ice cold.